My heartfelt condolences to the families of the victims of terrorist attacks around the world -
the latest one on Friday 13th in Paris.
The day before there had been an attack in Beirut, Istanbul is October, Cairo in August, Kenia in April ...
It's shocking how the world is changing so drastically due to radicalism!
We have to hope for a better future.
"
I don't think there's greater respect than crying for someone you haven't met" - Jose Saramago.
November 2011 (on my last visit to Paris when my daughter was living there)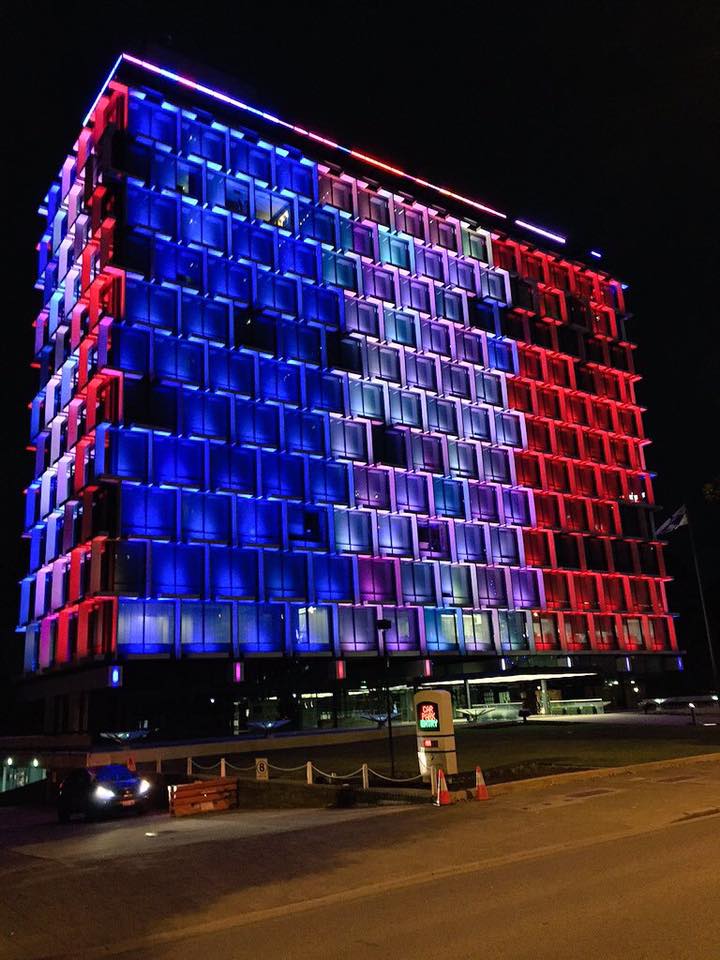 Council House, Perth lit up with the French flag colours (photo from the net)