This week I'm posting a photo of a mural my daughter saw in Bonifacio Global City (BGC), (Manila) Philippines, in January this year when they spent a few days in BGC before going home to Batangas, after their Christmas holiday with us.

As I discovered when we visited in December 2018, BGC is one of the best places to see big scale murals. Can't believe we were so close to this place and missed it!
This one is at Fully Booked, a 5 storey bookshop, in High Street, titled Discarded Romance, by American artist Mike Stilkey.

The artist works with local libraries, as with wear and tear of books, libraries usually discard them, and he gives the books a second chance with his massive art installations, painting lively characters over the book spines.
My daughter who is a bookworm, loved the mural, but at the same time she told me she felt sad that so many books are discarded.
If you like murals or have a mural you'd like to post, this meme is for you;
just follow
the
Linky
steps below.
Once you start looking you find murals everywhere.
Be sure to link back to this blog and visit your fellow posters. Looking forward to your
mural finds posted this week.
Monday mural meme is posted at 12,01am Monday, Western Australian time
Thanks, Sami.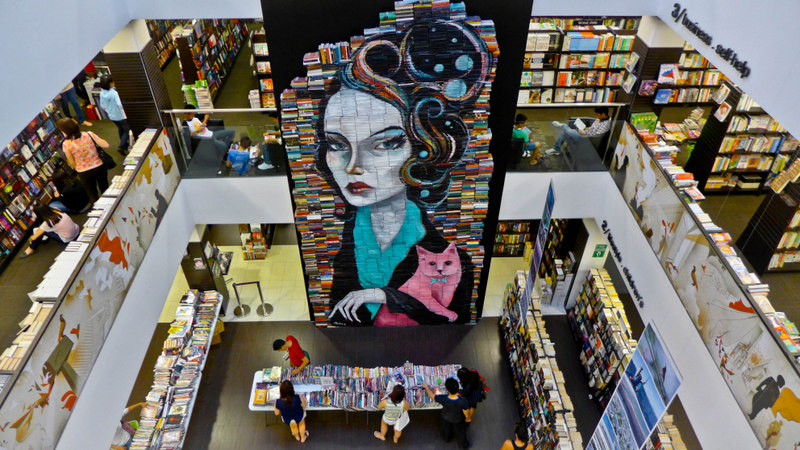 Photo from the net showing various levels of the shop and the length of the mural